Coronavirus Update Pakistan
Total:
306886
Islamabad:
16162
Punjab:
98428
Sindh:
133947
KPK:
37357
Balochistan:
14394
AJK:
2533
Gilgit:
3483
Deaths:
6424
Recovered:
293159
National Testing Service Roll No Slips 2020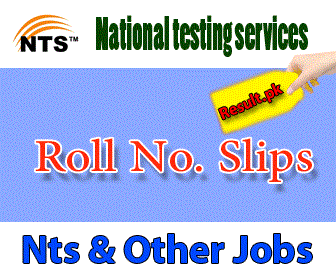 National Testing Service is a semi government body which takes tests for different purposes. It is compulsory to pass the NTS for several governmental institutes while it is also mandatory to pass the GAT (Graduate Assessment Test) from NTS in order to take admissions in various public and private universities. Therefore, importance of NTS can't be denied. NTS conducts tests for different purposes (like GAT, NAT etc.) every month. For conducting different tests, the NTS issues roll number slips to all the desired candidates at the scheduled time just before the start of the test. The roll number slips are issued by post and also through online copy at NTS official website. The students can download the roll number slips from NTS official site.

Apart from the official process, now the students of NTS can also take their roll number slips through this website. The students only have to download their roll number slip from this site, which already contains the roll number slip and then there will be no problem for them to sit in the exams and know about the complete procedure and other important things about their NTS test which are available at the roll number slips.
NTS Recruitment,Latest Admissions Test Roll No Slips , 2020
Black Listed Candidates

List of Deposit slip Missing / Photograph Missing / Late Received Forms Candidates

Deputy Commissioner Haripur- Community Driven Local Development Programme(CDLD) For District Haripur(Screening Test)

[ Provisional List of Candidates ]
[Last Date for Submission for Query is "Saturday, 17th March 2020 till (03:00 PM)"]
Intelligence Bureau, Government Of Pakistan(Situation Vacant) (Skill Test)

[ List of Candidates for Skill Test ]
[Test Date : Saturday, 24th March 2020]
Intelligence Bureau, Government Of Pakistan(Situation Vacant) (Psychometric Test)

[ List of Candidates for Psychometric Test ]
[Test Date : Sunday, 25th March 2020 ]
District Cadre Various Vacant Teaching Posts by Directorate of Elementary and Secondary Education, Khyber Pakhtunkhwa, Peshawar

[ List of Candidates ]
[Test has been postponed. New Dates of tests will be announced and communicated to you soon.]
Government of The Punjab, Punjab School Education Department(Screening Test)

[ List of Candidates of Fee Refund ]
[ Data submission will be entertained till, "Monday, 19th March 2020 (03:00 PM)"]
Government of the Punjab Primary & Secondary Healthcare Department 85 Tehsil Headquarter Hospitals (Screening Test)

[ List of Candidates of Fee Refund ]
[ Data submission will be entertained till, "Monday, 19th March 2020 (03:00 PM)"]
Punjab Police Telecommunication Section (Recruitment Test fot the Post of Constables/Lady Constables Wireless Operators)

[ Provisional List of Selected/Waiting Candidates ]
AIMS Layyah GAT General Special Test

[ List of Candidates ]
[Last Date for Submission of Deposit Slip at AIMS Layyah is 13th March 2020]
[Test Date : Sunday, 18th March 2020]
Government of the Punjab - District Health Authority Gujrat (Screening Test)

[ Provisional List of Candidates ]
[ Last Date for Submission of query is 9th March 2020 ]
Quetta Electric Supply Company (QESCO) RECRUITMENT PROCESS UNDER AGHAZ- E- HAQOOQ BALOCHISTAN PACKAGE (BPS-01 TO BPS-05) QESCO OPERATION CIRCLES WISE

[ List of Shortlisted Candidates for Interview ]
[ Interview Dates : Monday 5th & Thursday 8th March, 2020 ]
Sindh Police Nawabshah Range (Physical Test)

[ List of Candidates ]
[ Last Date for Submission of Deposit Slip is Thursday, 8th March 2020 ]
District Cadre Various Vacant Teaching Posts by Directorate of Elementary and Secondary Education, Khyber Pakhtunkhwa, Peshawar (For the Posts of PST & Arabic Teacher (AT))

[ List of Candidates ]
[ Test Dates : Friday 2nd, Saturday 3rd & Sunday 4th March, 2020 ]
Sindh Police Department, Special Security Unit (SSU) (Physical Test)

[ List of Candidates ]
[ Last Date for Submission of deposit Slip is Wednesday, 21st February 2020 ]
Directorate of Tourist Services Government of Khyber Pakhtunkhwa (Screening Test)

[ Provisional List of Candidates ]
[ Last Date for Submission for Query is Friday, 16th February 2020 ]
Provincial Health Services Academy – PHSA Peshawar (Admission Test)

[ Provisional Data List ]
[ Last Date for Submission for Query is Tuesday, 20th February 2020 ]
Board of Revenue, Revenue & Estate Department, Khyber Pakhtunkhwa (Written Test for the post of Junior Clerk (BPS-11))

[ List of Candidates ]
[ Test Date : Friday, 23rd February 2020 ]
Deputy Commissioner Buner Community Driven Local Development Program Government Of Khyber Pakhtunkhwa (Screening Test)

[ List of Candidates ]
[ Test Date : Saturday, 24th February 2020 ]
Management Information System – Government of Punjab Home Department (Screening Test for the Post of Data Base Administrator)

[ List of Candidates ]
[ Test Date : Sunday, 25th February 2020 ]
COMSATS Institute of Information Technology (CIIT) Faculty positions

[ List of Candidates ]
[ Test Date : Sunday, 25th February 2020 ]
Fauji Fertilizer Company Limited Management Trainees Test – II 2020

[ List of Candidates ]
[ Test Date : Sunday, 25th February 2020 ]
NCRG Institute of Space Technology (IST) Special GAT-General Test

[ List of Candidates ]
[ Test Date : Sunday, 25th February 2020 ]
Civil Aviation Authority – CAA (Written Test for the post of Bird Shooter)

[ List of Candidates ]
[ Test Date : Sunday, 25th February 2020 ]
District Cadre Various Vacant Teaching Posts by Directorate of Elementary and Secondary Education, Khyber Pakhtunkhwa, Peshawar (For the Posts of DM, PET & Qari / Qariya)

[ List of Candidates ]
[ Test Dates : Saturday, 24th & Sunday, 25th February 2020 ]
Rescue 1122 (Recruitment Test) (For the post of Emergency Medical Technician)

[ List of Selected Candidates ]
Rescue 1122 (Recruitment Test) (For the post of Computer Telephone Wireless Operator & Rescue Driver)

[ List of Selected Candidates ]
Rescue 1122 (Recruitment Test) (For the post of DERT RESCUER / FIRE RESCUER)

[ List of Selected Candidates ]
Rescue 1122 (Recruitment Test) (For the post of EMERGENCY OFFICER, EMERGENCY OFFICER (PROCUREMENT) & ASSISTANT OFFICER (HR))

[ List of Selected Candidates ]
SSGC (Recruitment Test for the Posts of Internal Audit)

[ List of Candidates ]
[ Test has been Postponed. ]
University of Karachi (Recruitment Test)

[ List of Candidates ] [ Photograph submission will be entertained till, "Saturday, 20th January 2020 (03:00 PM)" ]
National Testing Service 2020
National Testing Service Roll No. Slips 2020
News Title
Class
Date Time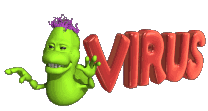 Punjab Date Sheet Matric 9th 10th
Primary Results 5th & 8th Class
BISE Results Intermediate & Matric
Public Service Commission
University Results Gruaduation, Masters Classes